Today I just don't feel up to writing a Migraine Awareness Post. But--there was a major study done on Chronic Migraine in America in the past few months, and it came up with some pretty amazing results. So I am going to leave you with the link to that study
here
. And this awesome infographic from the creators of the study: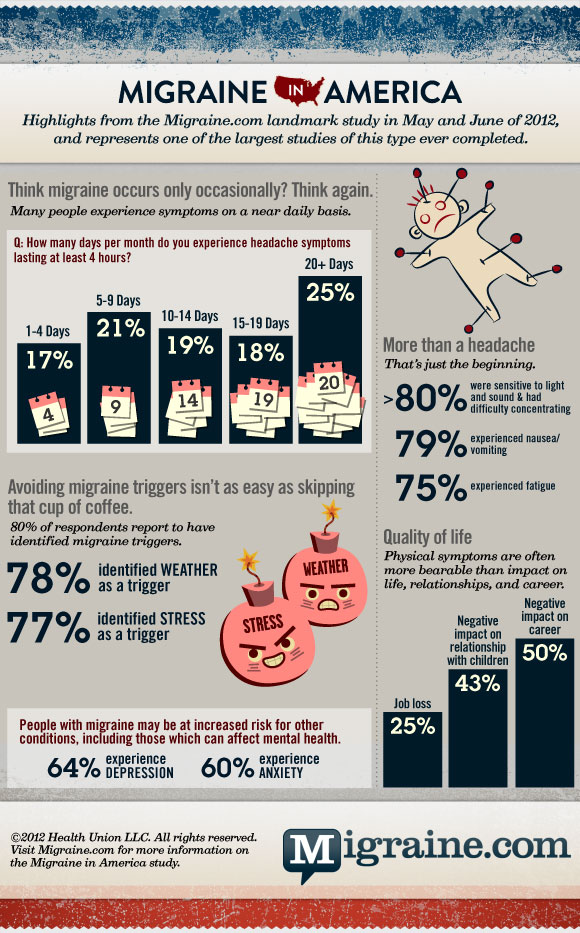 (Click on infographic to see it larger.)


I hope you find the study results and infographic as interesting as I did. Hopefully tomorrow I'll get back to the Awareness posts, but for today, I'll be resting my eyes and fingers a bit.